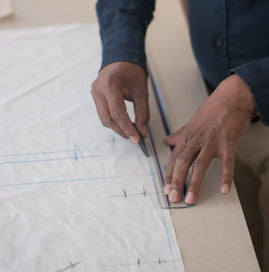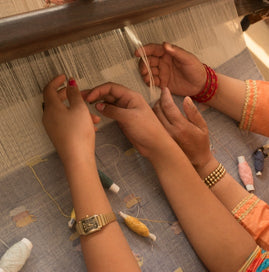 History Meant to Last
Our clothing is woven by hand, and we are constantly searching for ways to continue incorporating the human touch into its creation, down to the very thread. We do this because we believe there is a kind of life in each piece as it's created, and life in each piece after it's sold. Each garment bears the trace of the person who had a hand in making it. Each will bear the trace of the person who wears it for years to come.
Color fades, collars wear out and need repair. Everything that lasts a long time exhibits the testimony of its passing. There's a real beauty to this. Our clothing is meant to become part of your history, part of who you are.
See Our Process